If I had to summarize 2018 in one word … it would probably be "Growth". But let's put that aside for a minute. As my inner self continually reminds me, it's easy to miss stuff when you don't take enough time to introspect and Reflect! We're taking a moment to look back at some things you may have missed from us this year:
We love to see you interact with each other on Community and we're always impressed with what we can accomplish together in the span of a year. Look at those Numbers:
Google+ – Google Home/Assistant Collection – 43530 members
Google+ – Google Home/Assistant Community– 10685 members
We Wrote It, You Loved It!
You really showed us how much you enjoy getting to read new feature articles from the Google Home/Assistant Community.
Also our followers on Twitter, Medium, MeWe get to enjoy our regular udpates.
Join 60000+ Google Home/Assistant members, who get our posts every day.
We bring you all the updates and features you need to enjoy on Google Home and Google Assistant from upcoming launches to tips and tricks, through many types of posts from deals, Actions on Google, cool new features, comparison tests, round the year.
2019 Is Your Year!
We wish you a very Happy New Year, ein frohes neues Jahr, feliz año nuevo, bonne année, buon anno nuovo, 新年快乐, あけましておめでとう, С Новым годом, Mutlu yıllar, 新年快樂, feliz ano novo, šťastný nový rok, Szczęśliwego Nowego Roku, 새해 복 많이 받으세요, een gelukkig nieuwjaar!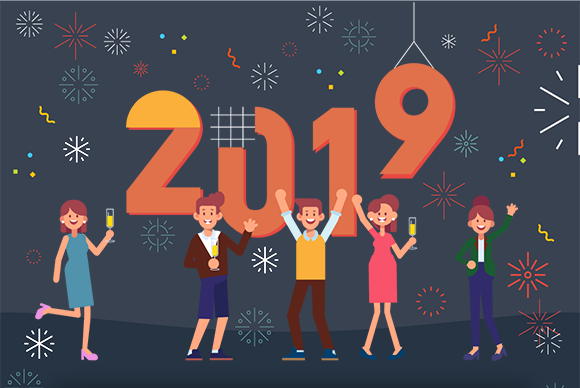 A new year is a new start. Here's to new opportunities and bigger accomplishments. In a Community, everyone's opinion matters. And as part of the Google Home/Assistant Community, we really want to know what you have to say. Our intent has always been to connect with you on Emerging Tech and would love to know if we've been helpful.
Stay updated on Discord with all the latest updates from Google Home/Assistant ecosystem.
If you have any suggestions or feedback, let us know in the comments below. Remember, your words could be our way forward!
If there's something holding you back from subscribing/following, I'd love to hear about it, as well as what brought you to Google Home/Assistant Community in the first place. I look forward to you joining our community.
---